Prediction as a Service (PraaS)
Harness the power of AI and ML to drive predictive outcomes and propel your business.
• Lower the barrier of entry to AI
• Reduce the time to value
• Proveable Performance
• No Need for in-house Data Science
Solutions
Our Prediction as a Service (PraaS) solution framework is structured to validate and quantify ROI of a potential use case, assess model performance and the feasibility of integrating within a company's infrastructure before the customer makes a commitment to production development.
Once a production model is developed and deployed, we continue to manage the deployment, assessing the performance over time, and comparing different models to deliver the best possible performance.
Customer Churn
In today's uncertain climate, retention is starting to trump new acquisitions for many board rooms. Traditional analysis of customer-churn data simply comes too late. With a Machine Learning solution, we can identify customers at risk of churn before they leave, allowing Customer teams to effectively target the most pressing clients. Beyond just identifying these, through model analysis, we can also quantify the factors that are increasing the chance of churn. This allows retention outreach to be more effective, and also helps shape the future of the model.
Customer Churn
Product Demand Forecast
How much will we sell? This answer to this question determines more than forecasting. Having an accurate demand forecast is integral to meeting the demands of your customers, and maximising your sales, while improving your business as one that can be trusted to deliver. An accurate demand forecast can really help maintain an abundant supply of goods to meet your demand, while also minimising waste, and excessive storage caused by unnecessary over-storage.
Product Demand Forecast
Workforce Demand Forecast
Correct levels of stock is only one part of the equation. From shop floor staff and warehouse staff, to management and admin, making sure the right people are mobilised at the right time is just as important. Demand forecasts can be tailored to the required workforce to meet customer needs, mobilise inventory effectively, and give customers the service they deserve.
Workforce Demand Forecast
Financial Forecast
When planning the months and years to come, a solid financial forecast is essential to make sure the aspirations of the business are reflected in the expected revenue coming into the company. Machine Learning can take traditional financial forecasting to the next level, giving a clear picture of the road ahead.
Financial Forecast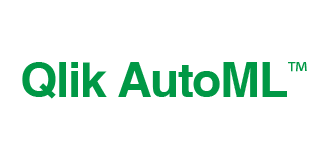 Companies today face a dilemma, realising the need for AI adoption to stay relevant in the long term, while being presented with heavy investment decisions to implement prior to proving value.​
Whether heavy investment in a platform or Data Science team, the time and financial cost of entry is often huge.
This high barrier to entry is causing companies to stall the development of this critical capability, and the costs down the road will be huge.
With Data Technology's Prediction as a Service, we remove the need for in-house Data Science teams, and through our feasibility studies we give our clients the confidence of success before committing to the development and management of a production model.
Whether you have a use case in mind or want to explore the art of the possible, schedule a call with one of our lead Data Specialists for a 30-minute chat.